We are presently working on a Douglas Fir frame in Cedar Edge.  It should be raising in late September or early October of this year.
We'll be putting a frame up in El Dorado Canyon in late October, and should be raising another oak frame this Novmber in Summit Lake, Colorado.
Things are really picking up, and we already have three frames lined up for 2014!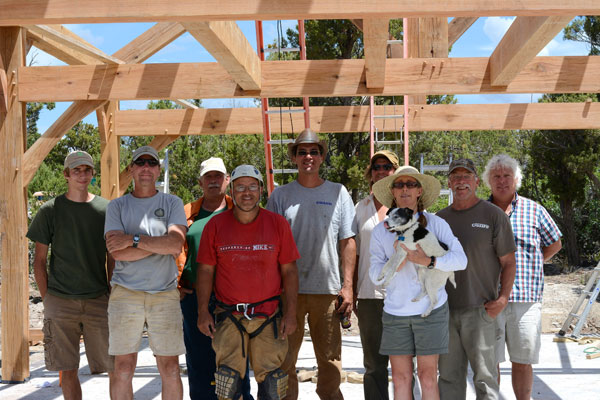 Wind River Timber Frames crew with homeowners, in the Dolores area.  Good site conditions and an experienced crew made for a very fun frame raising.